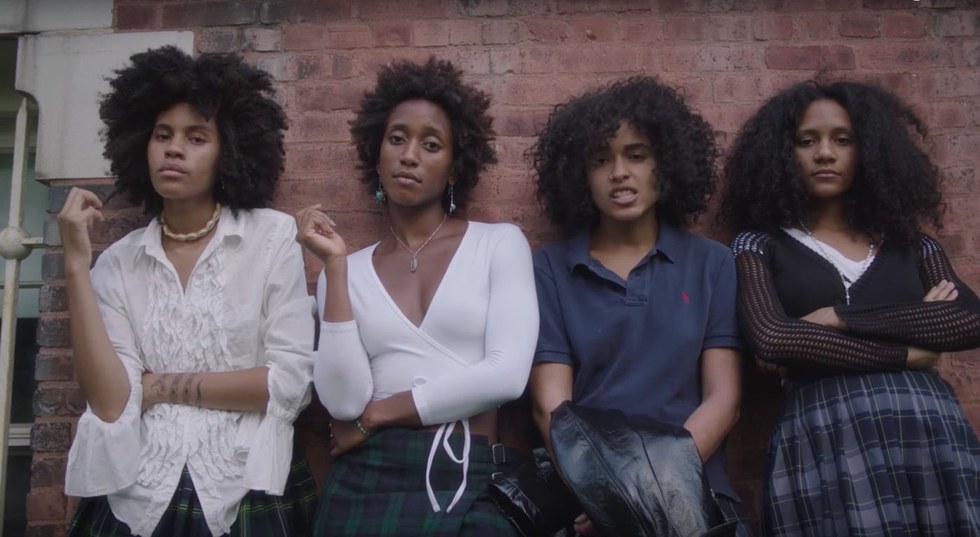 Rapper Princess Nokia confronted a racist man on a NY subway and gave him hot soup to go.
"Putting yourself in potential danger is scary", Princess Nokia tweeted after confirming that she is indeed the soup-thrower in a viral video exposing a man drunkenly shouting the n-word at a group of train auto passengers on a Brooklyn bound L train.
She has now been identified as Destiny Nicole Frasqueri, a rapper from NYC, who goes by the stage name of Princess Nokia. "But I be damned if i let some drunk bigot call a group of young teenage boys racist names and allow him to get away with it".
Frasqueri said that it takes a lot of risks to stand up to racist and bigots. Putting yourself in potential danger is scary ASF, esp as a young women.
"Say it again. This man is a racist".
University spokesperson John Beckman has confirmed that the man, Paul Lawson did not attend NYU Law.
Lufthansa to sign deal with bankrupt Air Berlin
A Lufthansa spokesman declined to provide further details because the agreement had not yet been signed. He said he was "stunned" by suggestions the co-pilot deliberately crashed the plane.
"Although painful and humiliating we stood together and kicked this disgusting racist off the train so we could ride in peace away from him", she tweeted. When he tries to board the train again to get his belongings, the Afro-Puerto Rican rapper throws soup on him and she and another passenger try to kick him off.
Today though, it's NY rapper Princess Nokia's turn to take on the dickheads.
And that wasn't the first time she stood up for what was right.
As for Lawson, he reportedly called the video of the L train incident "unfortunate" and that he's "getting help".
The 25-year-old wordsmith claims she was one of several irate straphangers who berated Lawson on stunning cell phone footage for badgering commuters with the n-word. "I feel bad I used that word but I was making a point", he wrote in the post, according to Gothamist.
Frasqueri isn't visible until she steps forward, wearing an orange dress, to bravely lob the bowl of soup in Lawson's face as he tried stepping back on the train for his bag at the Bedford Ave. stop in Brooklyn.