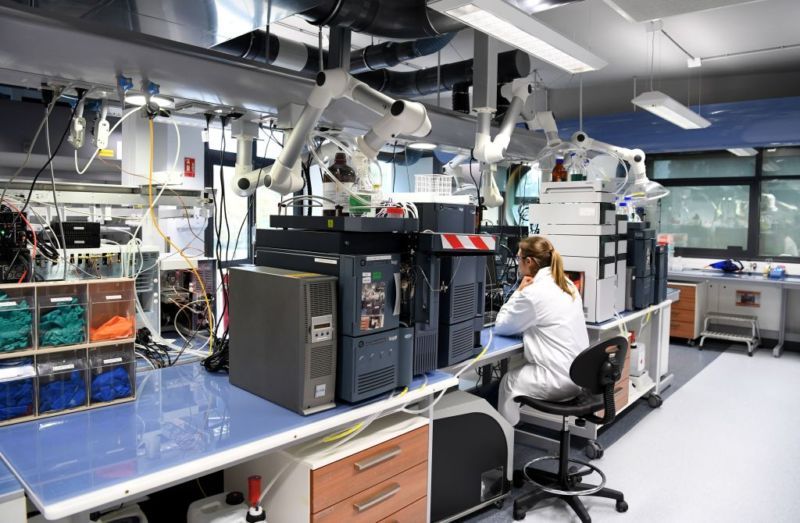 The Mohawk tribe has professed that monarch impunity protects the patents for provocation below that process.
Dublin-based pharmaceuticals company Allergan PLC (NYSE:AGN) is to appeal against a US District Court decision concerning patent claims over RESTASIS eye drops.
On Monday, a judge invalidated four patents covering Restasis. The 135-page decision found that Allergan's patent protection for the drug ended in 2014, and that "Allergan is not entitled to renewed patent rights for Restasis in the form of the second wave of patent protection". The ruling opens the way for challengers Mylan and Teva to introduce generic versions. 8,633,162 and 8,642,556, are listed in the Orange Book for Restasis and expire on August 27, 2024. The US Congressional Committee on Oversight and Governmental Reform chose to investigate the deal, describing it as an "unconventional maneuver".
"It is not an inexhaustible asset that can be sold to any party that might find it convenient to purchase immunity from suit".
The loss in district court means that Allergan won't get much of the upside from the St. Regis deal, and analysts highlight the "public relations backlash the company has suffered from going through with the agreement in the first place".
Google removes cupcake calorie counter from Maps
The update was tied to directions and displayed how many calories you'd burn if you were to walk to your destination. However, the app is not as widely used as Google Maps and doesn't include a cupcake comparison.
It said that Allergan had "invoked the benefits of the patent system", but refused to accept the limitations of those benefits. The strategy was a method to safeguard the company from a patent summons not related to the federal court case that is in progress in an administrative proceeding prior to a unit of the United States Patent and Trademark Office.
But Monday's decision wasn't made by that patent review board.
Under the agreement with the Saint Regis Mohawk Tribe, Allergan is paying $13.75 million up front and up to $15 million per year to transfer Restasis patents and license them back.
Robert Bailey, chief legal officer at Allergan, said: "We are disappointed by the Federal District Court's decision on the Restasis patents".