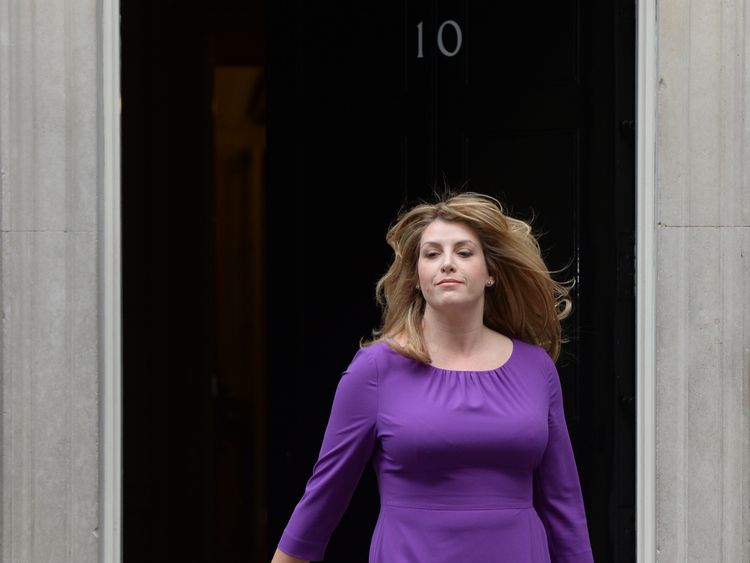 Penny Mordaunt has been appointed worldwide development secretary by Theresa May following Priti Patel's resignation.
"It will be best for the Government and Prime Minister if Patel's replacement, if not actually a Leave supporter, at least shares her enthusiasm for the possibilities that Brexit offers to Britain".
May was under pressure from Eurosceptic MPs to ensure that Patel is replaced by a pro-Brexit MP like her predecessor to maintain a balance within the UK Cabinet.
Mordaunt, 44, campaigned to leave the European Union in the 2016 referendum.
A savvy media operator, she sparked headlines in 2013 for a speech on animal welfare packed with innuendos - after losing a bet with fellow Royal Navy friends.
She was brought across from her junior ministerial role after Ms Patel was forced to quit on Wednesday, having angered Ms May by failing to tell the Prime Minister she had held unofficial meetings with high-level Israeli politicians.
Red Sox prospect Daniel Flores, 17, dies of cancer
Cora played four seasons for the Red Sox, and this year was the bench coach for the World Series champion Houston Astros. Flores as ranked by both MLB .com and Baseball America as the No. 2 prospect among last year's worldwide free agents.
The announcement marks the second reshuffle in a week for Theresa May.
Mordaunt also had a public row with David Cameron after she claimed the United Kingdom could not veto Turkey's joining the European Union - something the then prime minister said was not true.
She used to work for former Tory leader William Hague, and was head of foreign press for George W Bush's presidential campaign in 2000.
Kate Osamor, Labour's shadow development secretary, said Mordaunt "faces an immediate challenge of restoring integrity to British global development policy after the actions of Priti Patel".
Responding to the appointment, Labour's shadow worldwide development secretary, Kate Osamor, called on Mordaunt to "unequivocally commit to the spirit, as well as the letter, of Britain's pledge to spend 0.7% of national income on global development, and face down those in her party who want to merge [the Department for worldwide Development] into the the Foreign and Commonwealth Office".