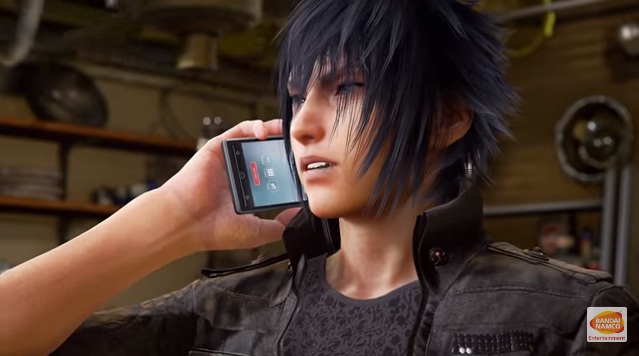 Cloud from FFVII is still playable in Super Smash Bros for the Wii U. With Cloud fighting Ryu in Smash and Noctis soon to be fighting Akuma in Tekken, we're only a few steps away from Street Fighter X Final Fantasy. For fans of Final Fantasy, that crossover is happening with Final Fantasy XV's Noctis and Tekken 7.
This Tekken 7 DLC will be available in Spring 2018.
Noctis is due out as a DLC character at some point in spring 2018, Bandai Namco said.
Korean soldier defects to S. Korea via truce line
About 30,000 North Koreans have defected to South Korea since the end of the 1950-53 Korean War, but most travel through China. Unlike the rest of the frontier, Panmunjom is not fortified and the border is marked only by a low concrete divider.
Noctis can battle it out in front of the Hammerhead garage, as Ignis, Prompto, and Gladiolus can be seen cheering, whooping and encouraging their pal to fight on. Bandai Namco has also rolled out a trailer which you can see above.
Seeing crossovers in movies, TV shows, anime, comics, and video games are always fun. This partnership with Tekken looks like it's just another attempt to keep Final Fantasy 15 in the limelight, which will also be accomplished with new versions of the game releasing this year and next. But Noctis is the first character to come from a Square Enix title. The company will have surely heard the calls for more crossovers though, so fingers crossed it will deliver.