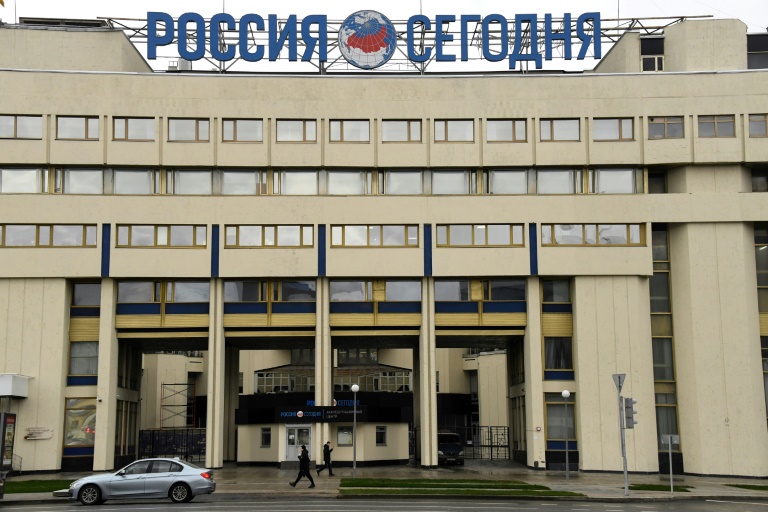 Moscow, Nov 15 Russian MPs today backed new legislation allowing foreign media outlets to be listed as "foreign agents" in a reciprocal response to United States pressure on Kremlin-backed TV channel RT. Those groups are required to report on their funding, include a "foreign agent" disclaimer in content they publish and are subject to inspections by authorities. President Vladimir Putin accused the US of instigating them.
RT said on Monday it had registered as a foreign agent in the USA following a request by the Department of Justice.
USA investigators are reportedly looking into whether Russian government-funded outlets such as RT and Sputnik were part of Russia's influence campaign aimed at the 2016 presidential election.
The broadly phrased bill leaves it to the Russian government to decide which foreign media outlets would be designated as foreign agents, but does not say how the determination would be made.
"In this connection, we have agreed that we will take steps to mirror those actions in accordance with a law that would make it possible to recognize foreign media outlets as foreign agents", the State Duma speaker said, adding that there had been no such law in Russian Federation before, but it existed in the United States. The Kremlin spokesman, Dmitry Peskov, said it was too early to say how tough the law would be because the draft did not spell out how it would be applied in practice.
Roy Moore, who allegedly pursued teens, blames media
Moore was "obviously not fit to be in the United States Senate". "Number one, these allegations are credible". But this growing criticism has yet to sweep over key Republicans in Alabama.
"I would like to hope that it will only be used once and there will be no need for more retaliatory action", Levin said. After a foreign media outlet is declared a foreign agent, it will become subject to restrictions now imposed on non-profit organization declared foreign agents.
A Russian law adopted in 2012 forces NGOs that have worldwide funding and whose activities are deemed "political" to undergo intensive scrutiny of their finances and staffing and label themselves as "foreign agents" on paperwork and statements.
Amnesty International criticised the new bill as an attack on media freedom.
"This legislation strikes a serious blow to what was already a fairly desperate situation for press freedom in Russia", Denis Krivosheev, the group's deputy director for Europe and Central Asia, said in a statement. It requires them to publicly declare themselves as such and regularly provide detailed information about their funding, finances and staffing. Head of RT Margarita Simonyan said that it was a forced choice between registration and a criminal case.