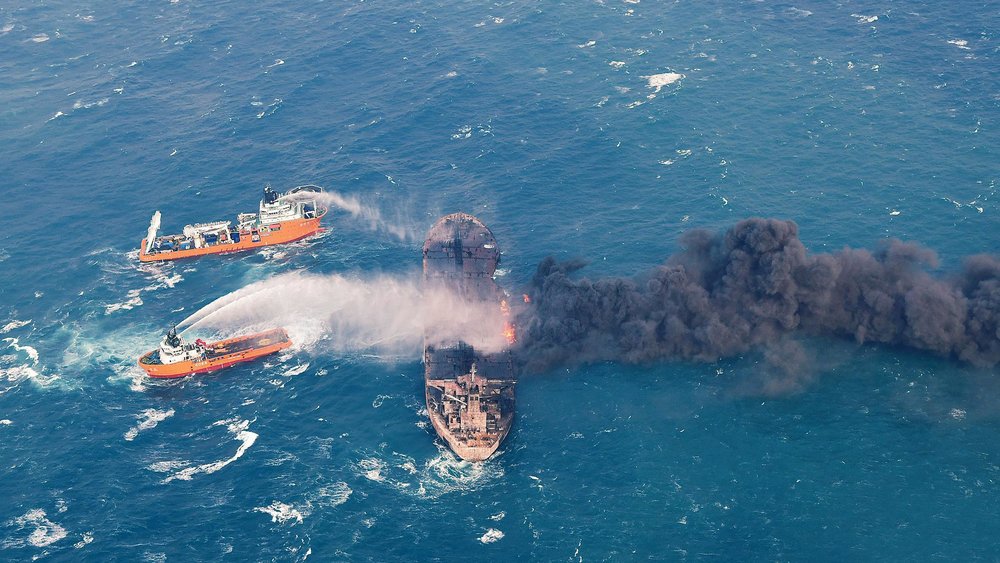 An Iranian oil tanker that has been ablaze for nearly a week after colliding with another vessel in the East China Sea has finally sunk, Chinese state media reports.
The bodies were found on the lifeboat deck of the Sanchi on Saturday morning, state broadcaster CCTV said.
The network said rescuers were prevented from entering the crew living quarters by temperatures as high as 192 degrees.
The Sanchi was carrying 136,000 tons of condensate, worth some $60 million, and bound for the Republic of Korea.
Meanwhile, Iranian commando forces who have been stationed at Port of Shanghai since Thursday, have received the go-ahead to board the ablaze vessel in search of survivors.
Q2 2018 EPS Estimates for Accenture Plc Increased by Analyst
KeyCorp reiterated a buy rating and issued a $149.00 price target on shares of Accenture in a report on Thursday, September 28th. The institutional investor owned 110,033 shares of the company's stock after buying an additional 410 shares during the period.
It remains unclear if there has been a significant oil leak into the sea.
China's State Oceanic Administration said that because the hull of the ship had detonated, a large amount of oil in surrounding waters was on fire, according to the official Xinhua news agency. The first body had been found on Monday, which now leaves the number of the remaining crew members at 29.
The crew was all Iranian expect for two Bangladeshis.
There are 13 vessels near where the collision took place, including two Japanese ships and a South Korean one.