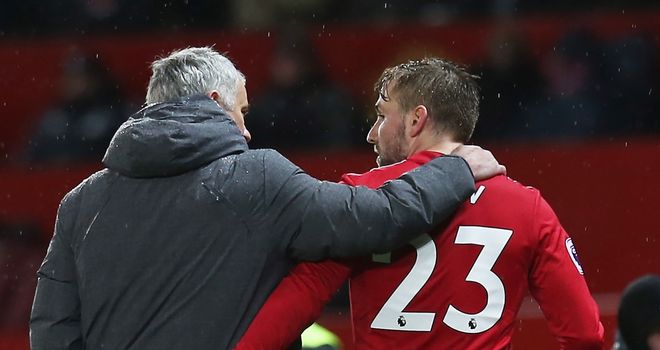 Manchester United boss Jose Mourinho admits Zlatan Ibrahimovic won't train again until the end of this month.
The Armenian started this season in a similar vein, laying on regular assists for the likes of Romelu Lukaku and Paul Pogba, before a loss of form led to another ostracizing by Mourinho.
Reports have claimed that United are willing to offer Mkhitaryan to Arsenal in their bid to sign Alexis Sanchez this month.
Manchester United are now up against Stoke City on Monday and speaking about the early team news, the manager revealed, "Zlatan is injured, or is not totally happy with his condition".
There was also a feeling within Old Trafford that Arsenal, and manager Arsene Wenger, would not sanction a sale to United and Mourinho due to the embarrassment caused by Robin van Persie's success in a United shirt following his move there in 2012 and, perhaps more significantly, the long-running tension between Mourinho and Wenger.
Mourinho has admitted that Manchester United can not buy their way to the title because Manchester City's lead is too big.
Swansea hold misfiring Newcastle to 1-1 draw
He said to BBC Sport: " Newcastle boss Rafael Benitez is still trying to bring players in - but might have to face up to the fact that this is going to be a frustrating month for him and just get on with things".
The £27 million signing began the season superbly but has only started one of United's last 11 league games.
'I think a club like Manchester United is always striving for the best, ' Smalling told United's official club website.
City, who value Sanchez at £20m, are also refusing to meet the financial demands of Sanchez's representatives to complete the deal - figures understood to be in the region of £5m - and are prepared to walk away from the transfer unless manager Pep Guardiola chooses to make a late personal intervention to attempt to negotiate a breakthrough with the player's camp.
"He consulted a Doctor and we made the decision to stop".
'But Mkhitaryan played the last match in the FA Cup against Derby.
"So let's say in the summer we have three targets - a defender, a midfielder and an attacking player - if, in the winter, you do one of the three, then in the summer you are going to do three minus one. So Saturday [he is] training, then Sunday [he is] selected and Monday [he will] play".