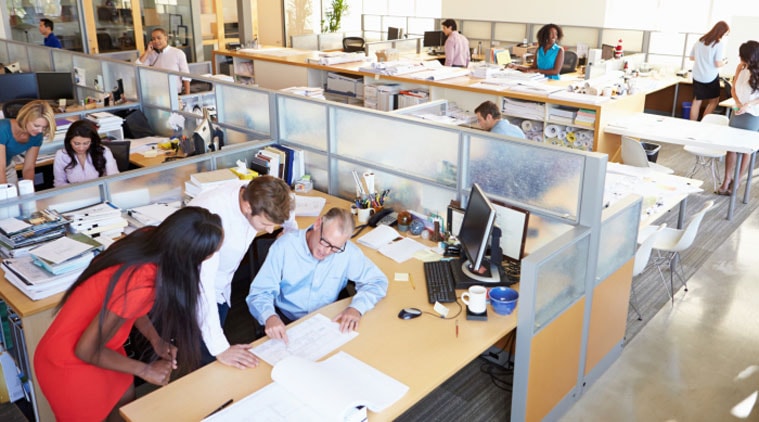 The current study was led by Prabha Siddarth of the Semel Institute for Neuroscience and Human Behavior at UCLA.
Researchers studied people between the ages of 35 and 45. With every hour of sitting daily, there was an obvious drop in brain thickness.
Scientists did high-resolution MRI scans on each volunteer to check the deviation in MTL area.
The test subjects who seated longer each day were found by the researchers to have thinner medial temporal lobes, which according to a statement released by UCLA, "can be a precursor to cognitive decline and dementia in middle-aged and older adults". This was done using the self-reported International Physical Activity Questionnaire modified for older adults (IPAQ-E). Instead of sitting on desk for long period, moving around with small breaks is considered beneficial in reducing the risks associated with sitting jobs.
The conclusions for this study are pretty striking, but it's also worth noting that we're pretty early in the medical research for this.
National Weather Service confirms EF-1 tornado in Decatur County
A spokesman for the Summit County EMA says Barberton and Copley were the hardest hit areas during Sunday night's storm. Tornadoes damaged several homes in neighboring Union County, which had two tornadoes, County Judge Mike Loftin said.
After the brain scans, each was assessed on how long they spend on a chair all day, and the results showed that those who sat for longer ended up having thinner brain structures. The researchers noted that sedentary behaviour is a significant predictor of thinning of the MTL and that physical activity, even at normal states, is inadequate to ward off the harmful effects of sitting for extended periods.
The researchers found that the patients who sat "too much" - anywhere from three to seven hours per day - had a noticeable thinning of the MTL (medial temporal lobe), where new memories are formed.
In the future, researchers are aiming to find out whether sitting actually causes brain thinning and what role gender, race and weight might play in brain health in relation to sitting.
The study recieved support from the National Institutes of Health, Department of Energy, the McLoughlin Gift Fund for Cognitive Health, the Larry L. Hillblom Foundation, Fran and Ray Stark Foundation Fund for Alzheimer's Disease Research, Ahmanson Foundation, Lovelace Foundation, the Sence Foundation, the UCLA Claude Pepper Older Americans Independence Center funded by the National Institute on Aging, AFAR, the John A. Hartford Foundation and the Centers of Excellence National Program.