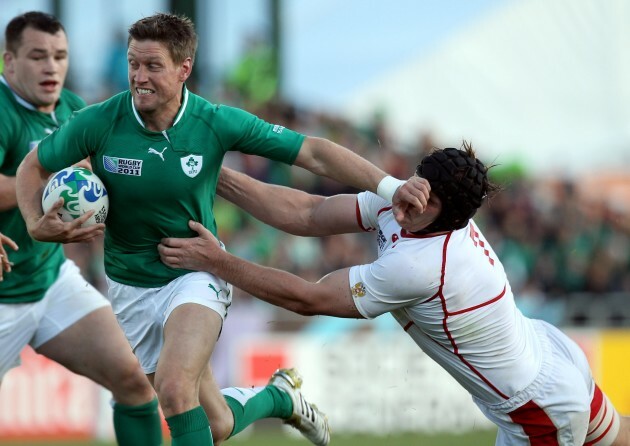 "Rescheduling is necessary to maximise time following the conclusion of independent disputes committee review of matters relating to the 2017-18 Rugby Europe Championship, a competition run by Rugby Europe that doubles as Rugby World Cup 2019 qualification", the statement reads.
World Rugby said in a press release that in line with the decision of an independent disputes committee, "Russia will qualify for Rugby World Cup 2019 as Europe 1, joining Ireland, Scotland, Japan and the playoff victor in Pool A, while Germany will progress to the European playoff with Portugal, subject to the appeals process".
An investigation was launched in March after Romania qualified for the quadrennial event by virtue of a controversial victory for Belgium over Spain.
But instead of vilifying the Spaniards, the committee revealed that Spain, Belgium and Romania had all fielded ineligible players during qualifying matches for the World Cup.
This year's Rugby Europe Championship was won by Georgia, who had already secured their place at the finals in Japan due to their third-place finish in the Pool phase of the 2015 tournament.
Belgium and Spain were also penalised for using ineligible players, with the three nations docked five match points for each player used that shouldn't have been.
In Romania's case, the review found that Sione Faka'osilea played in eight matches - including six that counted towards qualification for the World Cup - despite having represented Tonga.
No big progress on Brexit since March - EU's Barnier
Asked about when ministers would decide, Clark said: "There's a sub-committee of the cabinet that is looking at these things". Ministers backed the decision to draft the document at the weekly Cabinet meeting in Downing Street yesterday morning.
"The rescheduled dates will enable the least-possible disruption for Samoa's European and Southern Hemisphere based players, who will be released under Regulation 9, which covers all Rugby World Cup qualifiers".
The committee ruled that "that each team be deducted five championship points for each game in which an ineligible player or players participated".
In reference to the entire investigation, the committee added: "Although mistakes were made by Rugby Europe and participating unions, they had not acted in bad faith".
A 14-day appeal window is now open if those involved to challenge the ruling.
As a result, Belgium were fined 125,000 pounds, suspended for a period of five years conditional that no breaches occur during that period.
Ronan O'Gara in action against Russian Federation in the 2011 World Cup. The victor will then face Samoa for a place in the World Cup.
The victor on aggregate will qualify for Pool A, while the loser will progress to the repechage competition in November.