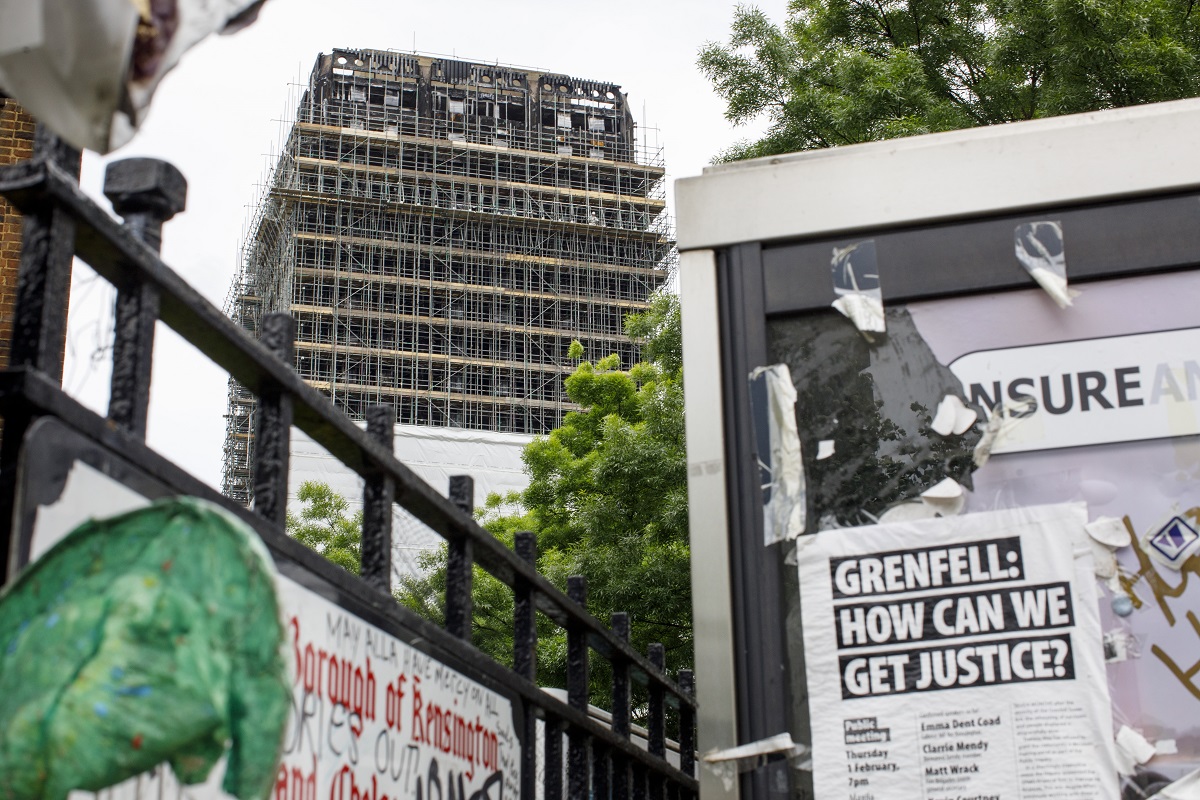 The review into the Grenfell disaster headed by Dame Judith Hackitt has reported today.
"The above issues have helped to create a cultural issue across the sector, which can be described as a "race to the bottom" caused either through indifference, or because the system does not facilitate good practice", she said.
In her final report, Dame Judith - a senior engineer who used to chair the Health and Safety Executive - said her proposals would result in a new regulator to oversee the construction and management of buildings, starting with 2,000 to 3,000 "high risk" residential buildings with more than 10 stories.
A report on United Kingdom building regulations set up after the Grenfell Tower tragedy found "deep flaws" in the rules but stopped short of calling for a ban on cladding, the combustible material blamed for contributing to the fire that killed 71 people in London last June.
Dame Judith said her report will call for greater clarity and tighter policing of guidance already in place, which says cladding must be made of material of limited combustibility.
"It is clear from Grenfell and from the other tests that have been done that despite the guidance now saying that, people were putting other materials up, so I don't think a ban will work".
The government has today announced that it will fully fund the removal and replacement of unsafe cladding by councils and housing associations.
The government promised on Wednesday to spend 400 million pounds ($540 million) on replacing unsafe cladding on public high-rise blocks, lessening the burden on cash-strapped local authorities.
Effort to reinstate net neutrality
They're going to be spending a lot of money. "The American people have spoken and the American people should listen". And they can use the controversial decision to repeal the rules as a way to get out the vote in November.
Local London Assembly member Leonie Cooper said: "In Wandsworth we have seen the council quite rightly pay for fire wardens to be on hand 24 hours a day at both towers (Sudbury House and Castlemaine Tower) - but this has incurred cost for more than a year".
"Cladding is one issue".
This dutyholder during occupation and maintenance should maintain the fire and structural safety of the whole building, and identify and make improvements where reasonable and practicable.
"This illustrates the siloed thinking that is part of the problem we must address".
Shadow housing secretary John Healey said it "beggars belief" that the report "continues to give a green light" to combustible materials on high-rise blocks.
"Today we want her to look us in the eye and and tell us that these risky materials will never be used again".
He added: "This is an industry that has put profit above people's safety".