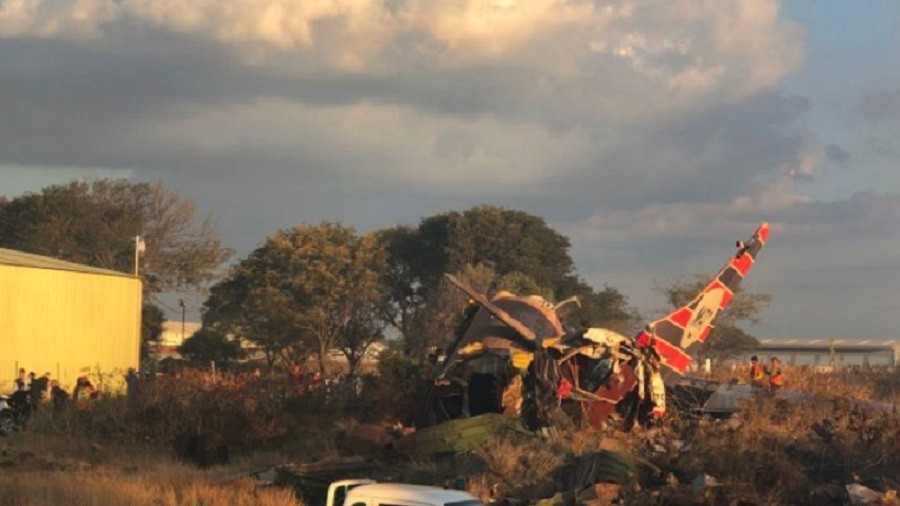 The Convair plane built in 1954 was due to soon be flown to the Aviodrome air museum.
One person died at the scene and the several injuries range from minor to critical, according to Russel Meiring, a spokesperson for emergency service ER24.
He said: "We suspect that the plane was on its way to the Wonderboom airport".
The plane hit a factory on Tuesday afternoon, critically injuring four workers before crashing.
It said the Convair was a US-built passenger plane that could carry 44 people.
Theresa May defends Brexit plan after Cabinet departures
The broadsheet version of Die Welt says the government is "wobbling" after the departure of Boris Johnson as Foreign Secretary. In his resignation letter , Johnson wrote: "Brexit should be about opportunity and hope".
It was not clear what had caused the crash and the statement did not mention the name of the airline but photos showed the words "Martin's Air Charter" on the body of the plane.
Paramedic Xander Loubser from BestCare Ambulance Service confirmed the crash happened about 1km east of the N4 in Derdepoort and about 8km east of the Wonderboom Airport.
"Paramedics are treating the patients and will thereafter transport them to a nearby hospital for further treatment'" Meiring said.
'Some patients have been transferred already and some of them are still on scene'.
Civil Aviation Authority (CAA) spokesperson Kabelo Ledwaba said their investigators were on their way to the crash.