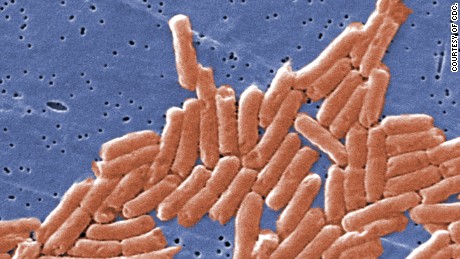 The number of people with salmonella linked to Kellogg's Honey Smacks cereal has grown to 100 across the U.S., prompting the CDC to issue a blunt warning via tweet: "Do not eat this cereal".
Kellogg's first issued a product recall on 14 June that warned of possible salmonella contamination.
The CDC said at least 30 of the people infected in the outbreak have been hospitalized.
Thirty people have been hospitalized. This brings the total number of illnesses to 100 people since March, although the outbreak was not announced until June.
So far people from 33 states have been affected.
Two states were also added to the outbreak list - Florida and Colorado.
Though Kellogg recalled all Honey Smacks from shelves in June when they were linked to a salmonella outbreak, the FDA said Thursday that it has received reports of some stores still selling the cereal.
US forces European Union into buying LNG
He added that "I think these countries have to step it up, not over a 10 year period, they have to step it up immediately". Vice-President of the European Commission for Energy Union Maros Sefcovic has informed the U.S.
The CDC is warning people "Do not eat this cereal".
Right now there are no other Kellogg products impacted by the recall.
People infected with Salmonella may have symptoms including diarrhea, fever, and abdominal cramps.
The illness usually lasts about four to seven days.
"Retailers can not legally offer the cereal for sale and consumers should not purchase Kellogg's Honey Smacks cereal", Thursday's FDA update said. Check your home for it and throw it away, or return it to the place of purchase for a refund.
Retailers should not sell or serve Kellogg's Honey Smacks cereal.