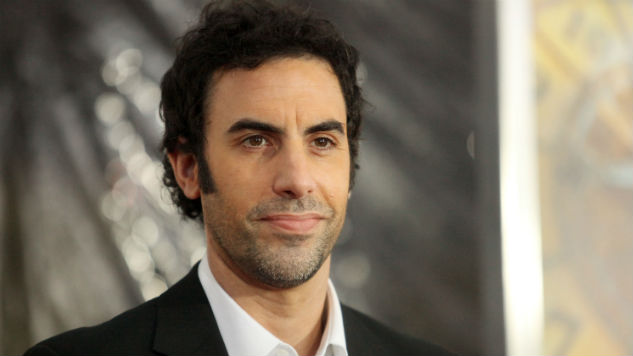 He goes on: "I don't need Sacha Cohen to tell me who America is", adding, "As an American, I would never hide my identity and deceive others only to mock and ridicule them as this Showtime series is created to do".
"For my interview, my daughter and I were asked to travel across the country where Cohen (I presume) had heavily disguised himself as a disabled USA veteran, fake wheelchair and all", Palin wrote about the experience on Tuesday.
Palin said Baron Cohen was portraying himself as an injured military veteran.
Palin, reiterating and expanding on a Facebook post she wrote earlier this week explaining her appearance on Cohen's show, discussed why she ultimately "literally, physically removed" her mic and walked out of the interview.
But Palin called out character prankster Sacha Baron Cohen ahead of his new show Who Is America?
Showtime declined ABC News' request for comment, and Baron Cohen did not respond to requests for comment Thursday evening.
Protesters attack Sharifs' Avenfield flats in London
Safdar, who was formally arrested on Sunday, was sent to prison in the garrison city of Rawalpindi on Monday. Strict security measures were also in place outside the complex, Geo TV reported.
One day before Palin went public, the network teased Cohen's new show with a clip of Cohen's interview with former vice president Dick Cheney.
"I was rushed to the studio, production was a mess, I sat down and we started talking pro-Israel stuff, Israeli defense, and then out of left field the interviewer starts talking about how children should defend themselves against terrorist attacks", Walsh tweeted.
"Palin said that she was offered a "'legit opportunity" to honour American Vets and contribute to a "legit Showtime historical documentary'" and that it "was requested of me via a speakers bureau". "I was in the service- not military, but United Parcel... and I only fought for my country once- when I shot a Mexican who came onto my property". "It mocked middle class Americans".
Who Is America? premieres Sunday, July 15 at 10/9c on Showtime.
Palin claimed that the production team from the prank show deliberately dropped her and her daughter at the wrong airport "knowing we'd miss all flights back home to Alaska". "Again if people do decide to tune in - they're going to hear about it anyway - if they tune in, well the ill-gotten gains from CBS and Showtime, those I say need to be donated to those who deserve the gains".