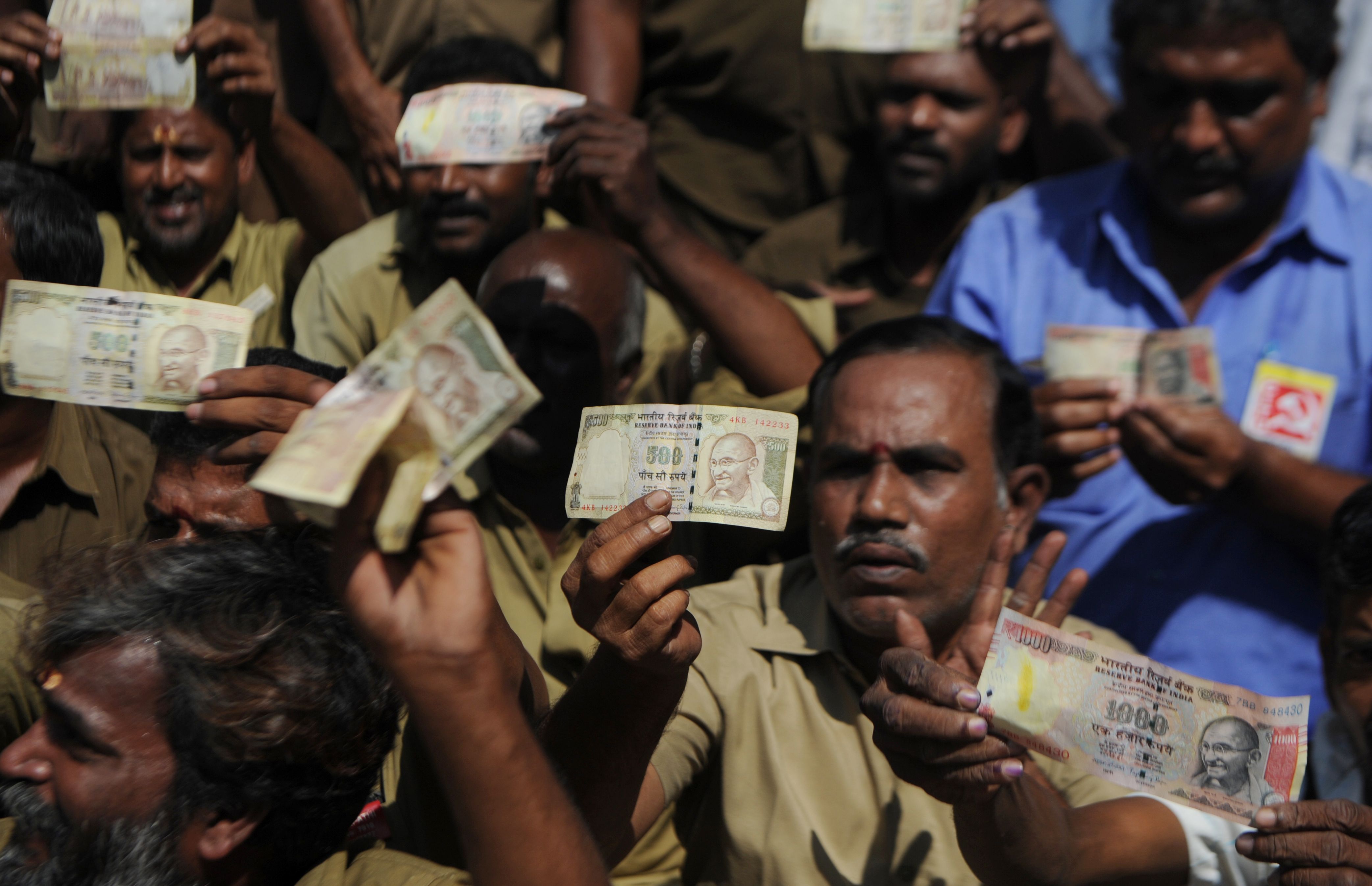 The demonetisation was hailed as a step that would curb black money, corruption and check counterfeit currency but RBI said, "Counterfeit notes detected in SBNs decreased by 59.7 and 59.6 per cent in the denominations of Rs 500 and Rs 1,000, respectively".
Almost 2 years after demonetisation, the Reserve Bank of India (RBI) on Wednesday, in its 2017-18 annual report said that 99.3 percent of banned notes were returned in the banking system.
The report pegged the total SBNs returned from circulation at Rs 15.31 lakh crore.
According to NDTV, the RBI has taken an awfully long time to count the currency that was returned in the limited period, which was provided by the government to exchange or deposit the demonetised notes. This means that around Rs 10,720 crore of banned notes did not return to the system while 99.3 per cent of the junked noted were received by the banking system. On November 8, 2016, when the demonetisation process kicked-in, currency notes of denominations of Rs 1,000 and Rs 500 (SBNs), valued at Rs 15.4 lakh crore and constituting 86.9 per cent of the value of total notes in circulation were demonetised (scrapped). "The total SBNs returned from circulation is Rs 15,310.73 billion".
However, the central bank had called the figures to be provisional as the specified bank notes were still being verified for authenticity and numerical accuracy.
Backed panel blames all sides for 'war crimes' in Yemen
After the strike on the bus, Mattis also ordered a three-star general to discuss coalition air operations with Saudi officials. Strikes that fail to spare people or structures protected by worldwide humanitarian law would be unlawful violations.
This was because of processing of a large volume of specified banknotes (SBNs) withdrawn from circulation by demonetisation, the report said.
The old notes of 500-rupee and 1,000-rupee denomination ceased to be legal tender from December 31, 2016.
The RBI, in its previous annual report released, in August 2017 had stated that Rs 15.28 lakh crore, or 99 per cent of the demonetised currencies totally worth Rs 15.44 lakh crore, had returned to the banks by 30 June 2017. The rise in cost of printing was due to printing of new currency notes during remonetisation.
The value of banknotes in circulation increased by 37.7 per cent over the year to Rs 18.03 lakh crore at end-March 2018.