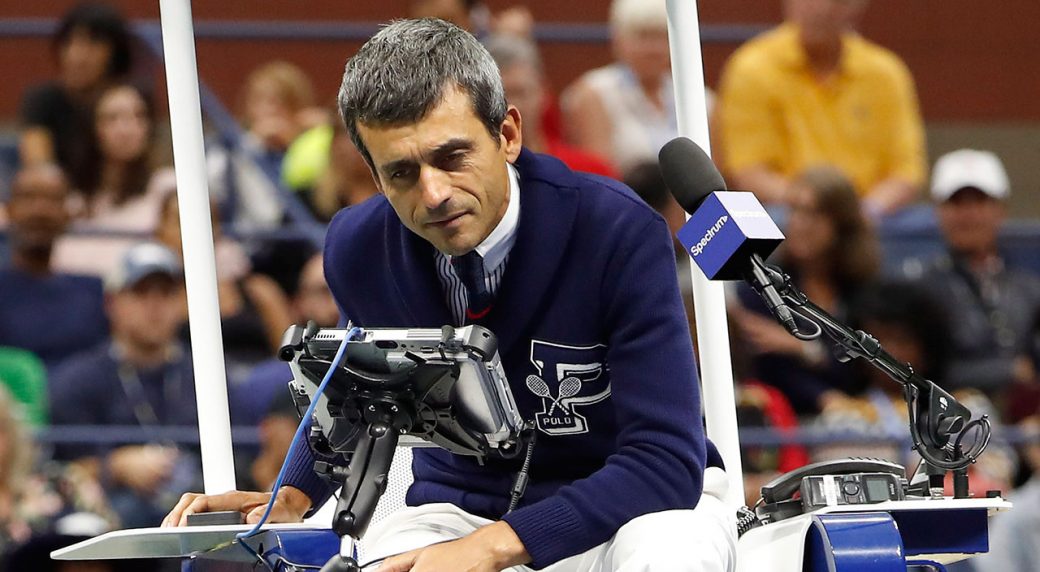 U.S. Open champion Naomi Osaka has revealed for the first time what Serena Williams told her after the controversy-plagued final. She faced an in-form Williams and the partisan Arthur Ashe Stadium with Bjorn Borg-like iciness, even when a section of the crowd shrieked Williams' name before Osaka served and cheered when she faulted.
Osaka, 20, won after the American notably received a hat trick of violations for coaching, smashing her racket, and what the tournament's referee office described as "verbal abuse" of the chair umpire.
She also moved to excuse Williams' behaviour during an interview with ESPN the following day when she suggested Williams would not have expected her outburst towards Ramos to have been captured on live TV. The show host managed to get the young athlete to spill the beans on who her celebrity crush.
The shy Osaka tweeted about the video on Thursday: "I always knew this would come back to haunt me". Williams was already down, and ultimately lost the final. Williams was docked a game Saturday and went on to lose the championship to Japan's Naomi Osaka.
Read the Text Message That Got Jeff Fager Fired From CBS News
Bloodworth Thomason goes on to describe how Moonves shut down her career at every turn beginning in 1995. He added: 'One such note should not result in termination after 36 years, but it did'.
Sitting in the hot seat, Ramos saw Williams' coach Patrick Mouratoglou, motion her from the player's box to move to the net. Williams believed that Ramos "attacked her character", but she did the same to the official. Critics say his exaggerated depiction of Williams's physical features is reminiscent of historically racist cartoons and that he white washed the appearance of Japan's Osaka by drawing her with a blonde ponytail. "You're told to just turn around and try to focus, so I tried to do that, but in my mind I was sort of...like, I really wanted to know what was going on".
Ramos, who is from Portugal, spoke briefly to Portuguese newspaper Tribuna Expresso this week. Mr Ramos's decisions were in accordance with the relevant rules and were reaffirmed by the US Open's decision to fine Ms Williams for the three offences.
"It's a delicate situation, but umpiring "a la carte" doesn't exist". In Ramos' defense, Adams said he was "following the code" but noted he could have issued a soft warning for coaching instead of a penalty off the bat. "Don't worry about me".
Ramos has been assigned to officiate the Davis Cup semi-final matches between the United States and Croatia, a best-of-five series which begins Friday and ends Sunday in Zadar, Croatia.