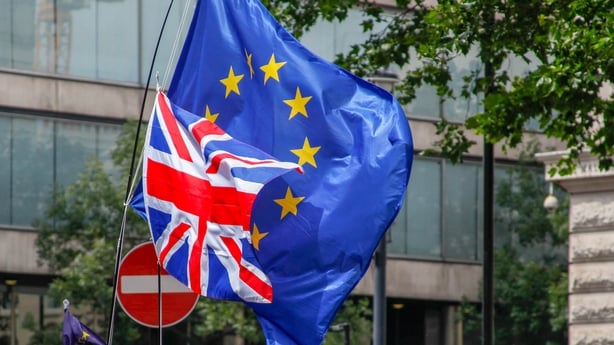 The Prime Minister said that she would end the austerity that was caused by the financial crisis of ten years ago, promising changes to housing and health care to improve the country.
As Theresa May jigged out onto the stage at the Conservative Party conference to give her keynote speech, I had to ask myself, last year it was coughing, what's the affliction this year - until I realised she was dancing - to Abba's Dancing Queen coming over the sound system.
The four-day conference has been dominated by divisions over Brexit, with pro- and anti-EU camps both criticizing the prime minister's negotiations with the EU.
"All we want her to do is listen to members of her party who overwhelmingly want her to "Chuck Chequers".
Rejecting calls for another European Union referendum, May said the Government was committed to delivering on the result of the first one.
Hard-left Labour leader Jeremy Corbyn, she said, would "outsource our conscience to the Kremlin".
"Voting against a Chequers-based deal would be quite a high bar, I am not going to deny that". We need a strong leader, someone who believes in Brexit and someone to deliver what the electorate voted for. London Mayor Sadiq Khan's post-Brexit "London is Open" campaign was also bastardised in May's speech when she declared: 'Britain under my Conservative government is open for business'.
He added: "I didn't expect there would be such a head of steam behind calls for a second referendum or a people's vote".
May has shown little sign of moving away from her blueprint, and had tried to put on a show of unity at her party conference in the central English city of Birmingham.
Manchester United's comeback vs Newcastle shows players are behind Mourinho, claims Ferdinand
The duo understands the fact that there isn't a manager who is available to take up the job at Old Trafford this very moment. When you're at a big club you're going to be under a lot of scrutiny".
Theresa May speaks during the Conservative Party Conference in Birmingham.
"As a government we are preparing for any eventuality but I think it would be sub-optimal", he said at a fringe event on Tuesday evening.
May later lamented: "What has befallen Labour is a national tragedy", while audaciously borrowing slogans from two prominent faces of Labour.
Mr Davies, who voted to leave the European Union, said the country needed a deal and the Chequers proposal was the only one on the table at the moment. Anything besides this fosters uncertainty amongst us - exactly the opposite of the Conservatives' first principle.
Mrs May yesterday insisted her Chequers proposal, which she did not actually refer to by name, would maintain a "seamless border" in Northern Ireland, which she described as a 'bedrock of peace and stability'. It mostly was focusing on a domestic agenda - jobs, the competence of the Conservative Party, which previously, it's definitely been known for, as well as just even the diversity of her own Cabinet.
She will re-iterate her commitment to helping people on low incomes by ruling out any increase in fuel duty in the Budget on 29 October. "'I passionately believe that our best days lie ahead of us and the future is full of promise", she said, with the implied caveat that it's her way or chaos. "Don't let anyone tell you we don't have what it takes", she said.
British Prime Minister Theresa May called for an end to austerity and encouraged her Conservative Party to get a good Brexit deal. If we all go off in our different directions...we risk ending up with no Brexit at all.' But was it enough to bind all the flailing, angry limbs of our political ecosystem?
May's leader's speech confounded expectations in some respects with its confident delivery and refusal to engage, except lightly, in some of the key issues filling the news cycle.
She admitted that the public needed to see that "their hard work has paid off" after struggling with cuts to public services in a bid to balance the country's books.