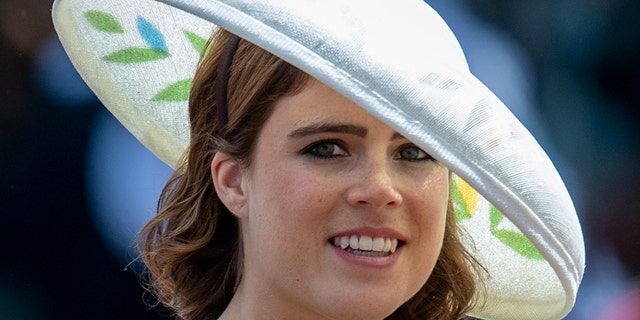 Prince George and Princess Charlotte will be among the pageboys and bridesmaids, alongside X Factor judge Robbie Williams's daughter Theodora.
Eugenie and Jack confirmed the members of their bridal party yesterday, with Eugenie's older sister Princess Beatrice taking centre-stage as her Maid of Honour.
Eugenie's fiancé Jack has asked his brother, Thomas Brooksbank, to be Best Man.
Princess Eugenie and Jack's wedding will take place at St George's chapel - where Meghan and Harry also tied the knot - in front of 800 guests on Friday, 12 October, the Express reports.
Earlier this week, Eugenie posted a photo on Instagram of her and Beatrice as bridesmaids with the caption #tbt sisterly love.
Prince George, 5, and Louis de Givenchy, 6, will be page boys on the day.
Ousted Guardians of the Galaxy director switches camps, tied to new DC Comics film
That said , Gunn probably won't run into the same problem that O'Connor did when writing his script for Suicide Squad 2 . Suicide Squad , like Guardians , was a superhero team-up movie with an ensemble cast of less-than-heroic characters.
The pair are set to walk down the aisle at St George's Chapel in Windsor Castle, just like Prince Harry and Meghan Markle did on May 19.
Other bridesmaids include Savannah, seven, and Isla, six, the daughters of Peter and Autumn Phillips, four-year-old Mia Tindall, the daughter of Zara and Mike Tindall, and Maud Windsor, five, the daughter of Lord and Lady Frederick Windsor who is also Princess Eugenie's goddaughter.
This Morning has announced it will broadcast Princess Eugenie's wedding live in a special extended edition of the show hosted by Eamonn Holmes and Ruth Langsford.
Royal sources are claiming Eugenie attacked her wedding planner, Peregrine Armstrong-Jones - who is from prestigious event planning company Bentley's Entertainment, and known for having organised previous royal weddings - for not doing his job properly. (AAP) The wedding is being held at Windsor Castle.
According to Parker, Eugenie's ring wasn't meant to be a copy of Catherine's ring, which originally belonged to Princess Diana.