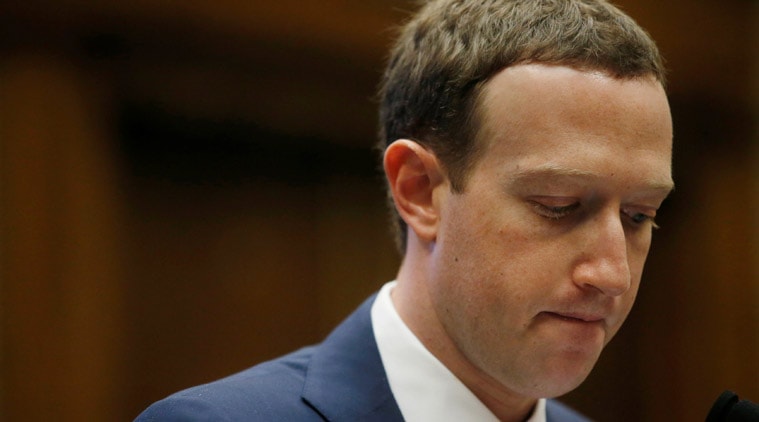 A November 14th, 2018 New York Times report now alleges that Zuckerberg and Facebook chief operating officer Sheryl Sandberg repeatedly ignored multiple red flags indicating patterns of concern in the wake of the 2016 presidential elections, in favour of growing the company.
According to The New York Times, Zuckerberg ordered his management team to only use Android smartphones supposedly as a result of Apple boss man Tim Cook criticising Facebook in an interview with MSNBC.
The executive said she and CEO Mark Zuckerberg have acknowledged, many times, that they were too slow to respond to Russian interference during the 2016 election.
The accusations were made on Thursday by Open Society Foundations, a non-profit group founded by Mr Soros, following the New York Times report into Facebook's alleged use of underhand tactics created to divert attention away from its own scandals.
Facebook hired a Republican opposition research firm to discredit activists critical of the social network, according to the report.
Gaspard concluded his letter by asking Sandberg for a sit-down to hear what steps the company plans to take to "remediate the damage done by this deeply misguided - and unsafe effort carried out at Facebook's behest".
The notion that your company, at your direction, actively engaged in the same behavior to try to discredit people exercising their First Amendment rights to protest Facebook's role in disseminating vile propaganda is frankly astonishing to me.
Nittany Lions Jump 6 Spots in New College Football Playoff Rankings
The Panthers (6-4, 5-1) can clinch the ACC Coastal with a win in one of their final two games. The 10 teams at the top of the rankings are in the same positions they occupied on November 6.
George Soros speaks during a forum at the IMF/World Bank annual meetings in Washington on September 24, 2011.
Facebook said that during the April-to-September period, it doubled the amount of hate speech it detected proactively, compared with the previous six months.
Zuckerberg told reporters on a call Thursday that "The basic approach is if you're not happy after your appeal, then you can appeal to this board or higher body".
Facebook claims it catches more than "95 percent of nudity, fake accounts and graphic violence" before it's reported by users.
Zuckerberg added, however, that anti-Facebook activism "was not a spontaneous grassroots effort, it was well-funded".
Soros, who is often the target of anti-Semitism, has been critical of Facebook before.
"I've come to believe that we shouldn't be making so many important decisions about free expression and safety on our own", founder and CEO Mark Zuckerberg said on a call Thursday. At the same time, Facebook said it had ended its contract with Definers on Wednesday night - just as the New York Times story went to press. The OSF's director, Patrick Gaspard, described the purported smear campaign as "reprehensible" and "threatening the very values underpinning our democracy".