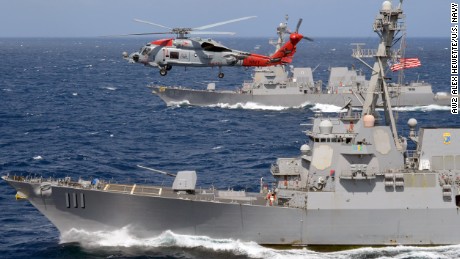 US President Donald Trump said Tuesday he would consider extending the deadline for a trade deal with China beyond March 1.
Top U.S. officials arrived in the Chinese capital on Tuesday before high-level trade talks, as the world's two largest economies attempt to hammer out the deal and avoid another escalation of tariffs after March 1.If they are coming close to a complete deal, Trump said he could see pushing off that deadline.
Chinese and U.S. officials will hold high-level talks this week aimed at halting their damaging trade war.
"But at some point, I expect to meet with President Xi, who I have a lot of respect for and like a lot, and make the parts of the deal that the group is unable to make", Trump said. A round of talks at the end of January ended with some progress reported - but no deal and United States declarations that much more work was needed.
Trump told reporters in January that he planned to meet Xi in late February, though he backtracked on that last week and said a gathering wouldn't take place this month.
As revolution turns 40, Iran taunts USA , vaunts military
In January, Mr Rouhani said Iran was facing its worst economic crisis since the Shah was toppled. Hossein Salami, deputy head of Iran's Revolutionary Guards.
In December, Washington suspended for three months its plan to increase tariffs on $200 billion worth of Chinese imports - to 25 percent from the current 10 percent - to allow time for negotiators to work out a trade spat that has triggered fears of a global economic slowdown.
The last round of talks in Washington late last month resulted in China importing American soybeans as it implemented promises to buy more US goods.
Washington is expected to keep pressing Beijing on long-standing demands that it make sweeping structural reforms to protect American companies' intellectual property, end policies aimed at forcing the transfer of technology to Chinese companies, and curb industrial subsidies.
Trump indicated that he'll wait and see what will come of the ministerial meeting that's starting on Thursday in Beijing.
"The key is whether the US and China can find common ground", said He Weiwen, a former commerce ministry official and now a senior fellow at the Center for China and Globalization, an independent research group.