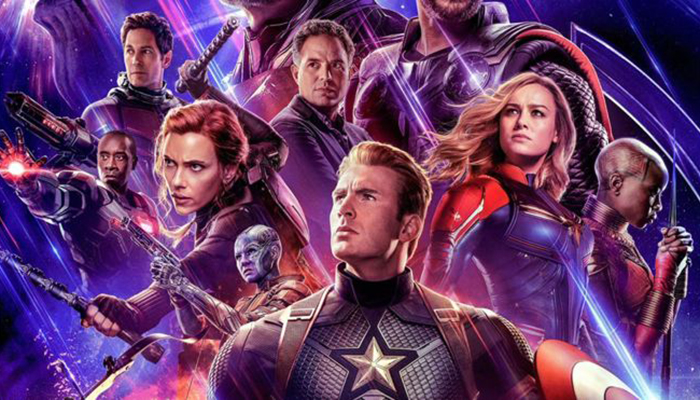 Earth's Mightiest Heroes are willing to do whatever it takes to defeat Thanos.
With a little over a month until its premiere, the final trailer for Avengers: Endgame has dropped.
For those who might forget, when we last left the Avengers, they had just lost the battle with Thanos and his Infinity Gauntlet.
You can watch the new trailer for yourself below.
Opening with a nostalgic black and white montage, we hear Tony recording a message to his beloved Pepper Potts on the Guardians of the Galaxy's spaceship Benatar.
Criminal investigation into Facebook deals with Apple, Amazon, Microsoft
Facebook had data-sharing arrangements with more than 150 companies , according to a December report in the New York Times . Federal prosecutors are investigating data-sharing deals struck between Facebook and makers of mobile computing devices.
In another neat move, if you look closely at the billing at the top of the new poster, you'd notice that only the actors who play the surviving characters are listed. It also gives us our first glimpse of the Avengers in Quantum Realm suits. That, and taking the "starting over" bit into consideration, it appears that Avengers: Endgame hints at time-travel to undo Thanos' destruction.
A new poster also debuted today, and Captain Marvel is a part of it! I fought my way out of that cave, became Iron Man.
Thor (Chris Hemsworth) finds and ally in Brie Larson's Carol Danvers aka Captain Marvel. The new clip follows the same script of the first one and that's certainly understandable because Marvel can't afford to deliver too many scenes from the film or it would spoil things.
The cast of Avengers: Endgame features Benedict Cumberbatch, Don Cheadle, Tom Holland, Chadwick Boseman, Paul Bettany, Elizabeth Olsen, Josh Brolin, Zoe Saldana, Bradley Cooper, Dave Bautista, Chris Pratt, Evangeline Lilly and Jon Favreau. Interestingly, in this moment the whole team seems to be in a matching grey and burgundy uniform: we don't think we've ever seen the Avengers dressed in unison?
Thor clearly agrees, saying: "I like this one".